IS CYBERTRON POSSIBLE
OR ARE WE ANOTHER KRYPTON?
Russian Billionaire Seeks 'Immortality' by Loading His Brain to a Computer
35-year-old Itskov acknowledges that without such technology, it's likely he could be dead by 2050. However, by perfecting the mapping of the human brain and transferring his consciousness into a computer, he could 'live' much longer - either in the computer, transplanted into a humanoid robot body, or as a hologram.
741 HZ CLEANSE
Warsaw Poland
Emblem
MERMAIDS, GENIES, DRAGONS, WYRMS, DRAKES, ANGELS, AND DEVILS
Their brains are 7x the size that humans are. Some people call them Gods. People throughout history have seen pods breach the surface and fly through the air, flippers as wings. Beached carcasses are described as long dragon bodies and sea monsters. Mass migrations seen from afar, described as a long single serpent, the wyrm, the drake. Dragons are symbolic throughout the world's national coats of arms and emblems. First Nations hunt them on a regular basis, their thoughts largely suicidal. Their presence affects us to the deepest subconscious, spiritual level. The genie is historically known as a being inside a bottle that grants one wishes. Genie Springs, or Devils Den, is an underwater cavern in Florida, that has whales bones at its bottom. There are bearded dragons in ancient symbolism, and these are the baleen whales. They have no teeth, but sometimes tusks, and large mouths that resemble monsters seen from land, gulping up everything in their path. The mermaid is known to be half fish and half beautiful lady, sometimes luring whalers over the deck to their deaths. There are many other legends regarding hallucinations that often remind a youth to stay far away from the sea shore, otherwise a sunbeam, or a halo will lure them to their death. The most interesting is the scandinavian folklore called, the Draugen, who come from the ocean depths. Killing these creatures could often lead to an entire family being cursed throughout their future generations. Will o' the wisps are a mythical creature known to lure people to their fate at swamps and lakes that connect to larger rivers, and subterranean wyrm holes. If this isn't enough to peak your interest, the "whale" of an Irish banshee is the signal of upcoming death. Glascow is currently suffering premature deaths that are unexplainable by epidemiologists as poverty alone. These beasts, although highly intelligent have done little recently, except injure mental patients, fool psychics, and breed extremists. Support a world where imaginary friends are needed rather than eaten.
Listen to an Orca speak English on youtube. ASMR SHORTYOUTUBE
Are dolphins psychic? Their complex social intelligence suggests the animals may share a 'collective consciousness'
The paralimbic area of the dolphin's brain, which regulates emotions as it does in humans, has evolved an extra lobe.
VICE
CALIFORNIA PSYCHICS
DAILY MAIL
No, it is not make-up. This actor has Hypohidrotic Ectodermal Dysplasia (a rare superpower leaving him with no sweat glands, hair, fingernails or teeth). Berryman generally portrays mutant bikers, evil undertakers, monsters and other frightening characters. He has also starred in episodes of Star Trek: The Next Generation and The X-Files. Hypohidrotic means without (hypo), hydration (hidrotic). His lymphatic system is more efficient with water circulation and body temperature regulation in extreme environments such as the sauna. As is shown in the picture, his skull is larger, thus his brain is larger. Water is able to absorb heat - without increasing much in temperature - better than many substances. Dehydration normally leads to a coma. It is as though berryman's great great grandmother had sex with a tunnel digger 5km deep in the Earth.BIG HEAD ASMR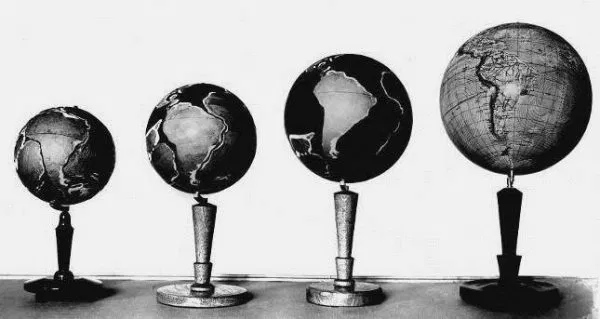 Climate Changes, The Globe Warms and The Earth and Other Planets are Growing
N.A.S.A. has confirmed that Ozone is replenished in lightning storms. Sprite lightning has been discovered to strike upwards into space. Chemists are demonstrating in the classroom that Hydrogen plus Oxygen and a spark makes H20. Satellites have discovered Gamma Ray Burst emissions from storm patterns. Some, but not all will tell you that Co2 is released from the warming oceans. So how does all of this planetary science fit together? The most amazing earth sciences presentations, ever. Growing Earth was first presented on film, from Germany in the early 1900's. ASMR WORLD MAPYOUTUBE
Scandinavians Traded Copper for Cloth with Michigan Indians 3,500 B.C.
Interested in ancient American History? This may very well be one of the best videos/books out there. Barry Fell went to Oxford, taught at Harvard and co-founded The Epigraphic Society, which preserved ancient American petroglyphs across the country before they fell victim to oversight.✞ Bronze Age America: HISTORY ASMRDr Fell
Ancients Cracked Open the Skulls of Youth in Search of Immortality
Even the Egyptian archaeologists and anthropologists are starting to debate whether or not the brain was fully removed from elongated skulls, rather than pulled through the nose. Could a brain survive in a jar? Could semi-immortality have been discovered by our spiritual ancestors?
On the Nephilim Trail: ASMR NephilimLAMARZULLI
The 5th Element Just Got Real
Ultrasound emissions from Bosnian hill pyramid detected and scrutinized by radio engineers. Somehow the geomagnetic North and South are rectified and amplify ultrasound emissions. Must have been a great listening station for coneheads. Electromagnetic Ultrasound mechanism on the Bosnian Sun Pyramid
(Visoćica Hill): CYMATICSPYRAMID ASMRSBRESEARCHGROUP
Venus Gave Earth the Moon and Why Venus Spins the Wrong Way
A science organization established in 1660, believe that initially the Earth was spinning so rapidly that a day lasted only five or six hours, and the moon was in a very low-altitude orbit. But gradually, tidal drag slowed the Earth's spin and pushed the moon's orbit up to its present level.
Wild New Theory on Lunar History: SPACE.COM